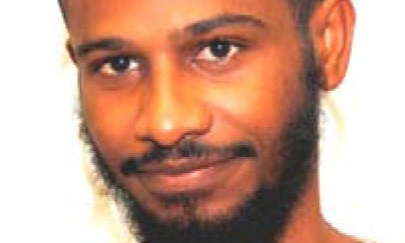 On Tuesday of this weeek, March 11, 2014, a US federal (civil) court heard a motion brought before it on behalf of a Yemeni citizen, Emad Abdullah Hassan, who has been on hunger strike in the
Guantánamo

Bay detention camp intermittently since 2005 and continuously since 2007.

During that time, Emad Hassan has been force-fed more than 5,000 times, in conditions that his lawyers allege are abusive, illegal under international law, and amount to torture. The motion filed Tuesday calls for a preliminary injunction that would put an immediate halt to the the force-feeding pending a full review of the practice.

Hassan, now 34, was picked up by Pakistani security forces in February 2002, when he was a 22 year old man who had traveled from his native Yemen to Faisalabad Pakistan to attend university. He has been held without charge for almost 12 years at Guantánamo, despite the fact that he was cleared for release in 2009. In other words, there is no evidence against him of any crime. None. No charges ever filed.

By the most American of all legal precepts, the presumption of innocence, Emad Hassan is an innocent man.